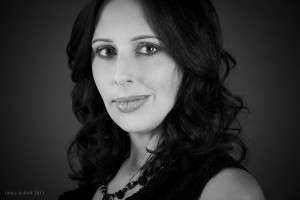 We adore her and couldn't be happier for our friend, Queen of steampunk and all around
grand writer, Cherie Priest.
Priest announced on her blog that she has scored a deal for two more books published by Tor.
MORE STEAMPUNK? No. Fiddlehead will wrap up the major arc of The Clockwork Century, and you'll see that one this fall from Tor; and then comes Jacaranda, another side project via Subterranean Press late next year (precise scheduling TBD). After that, no more steampunk for awhile.

MORE VAMPIRES? No. These are not related to the Cheshire Red books.

In short, these books are all new – unrelated to anything else, even each other. To tell you the truth, we're still working out what the second one will even BE yet … but the first will definitely be [:: drumroll please ::] … a dark modern fantasy called Godbothering.

I am hella-keen on this project; I've been developing it for the last year or two, drawing it up for change of pace from all the historic stuff (which I also love, but you know what they say about variety, spice of life, etc. etc. etc.). The only downbeat here, is that it won't hit the streets until 2015 at soonest. Between now and delivering Godbothering, I have four other projects to write and shepherd through production – so that's just the way it's gotta be.
Additionally, Mary Robinette Kowal has just landed a deal with Tor as well, this time it's for three books. From her blog:
First up is book five of the Glamourist Histories.  It's called Of Noble Family and follows Jane and Vincent to the West Indies, with all that this entails. It's also the last book of this cycle. Why? Because life sucks as the main character in a novel. People are always trying to kill you and terrible things happen all the time. I feel like there's only so far that you can push a character before they should be walking bundles of PTSD that would never leave the house ever again. So — book five is the last one.

That doesn't mean there will never be any other Glamourist Histories books, because I do like the world. I have plans to write another cycle of books set in the universe, at some point.

Meanwhile — we have two totally unrelated historical fantasies. One is called Stagecraftand is set in the early 1900s in Nashville TN, with a dust-based magic system and vaudeville. The other is called Ghost Talkers, and is set during WWI in a version of Britain in which the spiritualist movement works exactly as advertised. But that is all I am telling you about either since they won't come out until 2015 or 2016 and teasing you with more details seems cruel.
Congratulations, ladies! We can't think of two more talented writers more deserving of this great fortune! Looking forward to reading all these new novels!