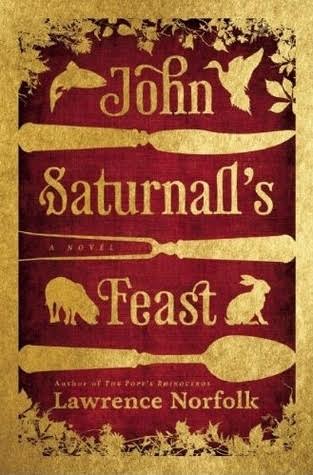 2016 Pushcart Prize XL: Best of the Small Presses, edited by Bill Henderson with Pushcart Prize editors
There are best-of anthologies I look forward to each year—short stories, essays, travel writing—most of which are contained in the volumes published by Houghton Mifflin Harcourt. These are reliably excellent reading and the source of some of my favorite discoveries. There was, for example, Stuart Dybek's "We Didn't" in the 1994 anthology of Best American Short Stories, (compiled by series editor Katrina Kenison and guest editor Tobias Wolff), and Walter Kirn's "Confessions of an Ex-Mormon" in the 2013 Best American Essays (from series editor Robert Atwan and guest editor Cheryl Strayed). The Best American Series, which encompasses a breadth of writing from science fiction to infographics, is highly esteemed and popular, and a reliably inspiring digest of the best in American writing.
Equally influential is the Pushcart Series, founded in 1976, that recognizes excellence in fiction, nonfiction and poetry published by small press magazines. With a roster of founders that includes Anais Nin, Paul Bowles, Joyce Carol Oates, and Gordon Lish, to name a few, the Pushcart, like the recognition of the Best American series, brings its authors a top honor in American letters, a prize touted by the Chicago Tribune as "The ex-officio house organ for the American literary cosmos."
I love the Pushcart for its mix of genres—fiction, nonfiction and poetry are collected in the annual volume—and its doorstop size. Along with a mix of genres, the Pushcart gathers freely from sensibilities and styles, from new writers and established masters. The latest volume weighs in at 654 pages, more than adequate for a satisfying and substantial midwinter read.
An exciting aspect of the Pushcart selections is the innovation that can be found within what might first seem a conventional literary work. That is, until unexpected elements surface—leaps of action, of narration, of character and detail, all of which engaged this reader in surprising and exciting ways while at the same time delivering the pleasures of solid realism, deep character and keen language.
There is, for instance, the beautifully and (almost) traditionally crafted "Map-Reading," by Richard Bausch, novelist and story writer of over twenty books. In classic form—a precipitous start, essential backstory and shimmering present time dramatic scene, Bausch mines the character of one Benton, a fifty-one year old high school English teacher on his way to meet his half-sister Katie. He'd met her once when she was an toddler and now that she's twenty-two, she's moved to Benton's territory of Manhattan and wants to meet. It's a premise fraught with perfect pain—a family divorce, intolerant relations, family secrets and a difficult patriarch. Of Benton, Bausch writes: "He had always been fortunate enough to see happiness as a form of emotional weather. It would always change."
The title refers to a method each turns out to possess, for how they manage reconciling their personal lives with family—it would be a spoiler to reveal more. Yet as half-brother and sister (they have the same father) meet at a hotel lounge near Lincoln Center, and their reunion ensues, the dialog is at once revealing and significant, the private thoughts mysterious, and the outcome the kind one hopes to witness in a short story: capped by a singular moment that changes a character forever.
Contrast that with Asako Serizawa's  "Train to Harbin," a chilling tale of atrocities committed against prisoners of the Second Sino-Japanese War as confessed by a Japanese university doctor. Serizawa's language is emotionally restrained. The diction is high and tone hypnotic, an effect of the psychologically close lens she keeps on her subject. Here, the unnamed university doctor explains the required twenty-four month "service":
"Officially, we were the Boeki Kyusuibu, the Epidemic Prevention and Water Purification Department, Unit 731, a defensive research unit. Materially, Pingfang spanned three hundred hectares, its fertile land dappled with forests and meadows, its innumerable. structures—headquarters, laboratories, dormitories, airfield, greenhouses, pool—luxuriously  accommodated with its fold. Locally, we were known as a lumber, mill, our pair of industrial chimneys continually emptying into threatening skies."
The frightening results of the facility's "defensive research" stays with the story's narrator and the exacting account makes for an unforgettable read.
By contrast,"Mezzo," by Kate Petersen, centers on the private yearnings of a struggling young composer, Martha, who travels to Boston for an annual lunch with a former teacher—a man to whom she's dedicated her latest composition. Martha's longing is amplified by the snowstorm that descends and keeps her, and the teacher, overnight in the same hotel in Harvard Square. Petersen, who has a charming and distinct way with sentences ("Her mouth fit like a clasp and was as small as the rest of her; she could only play a ninth."), takes this story in an unexpected direction, as she unpacks her character's uncommon turn on events.
The size of the anthology makes it impossible to share all the fine work it contains, but for those who love contemporary literary fiction, nonfiction and poetry, the annual Pushcart is required reading. Learn more here.
—Lauren Alwan