To be honest, I've slacked off this year in my reading. There have been so many demands on my time, so many things pulling me in different directions, that reading had become a diversion rather than an obsession. But otherwise, it would have been an obligation, and where's the fun in that?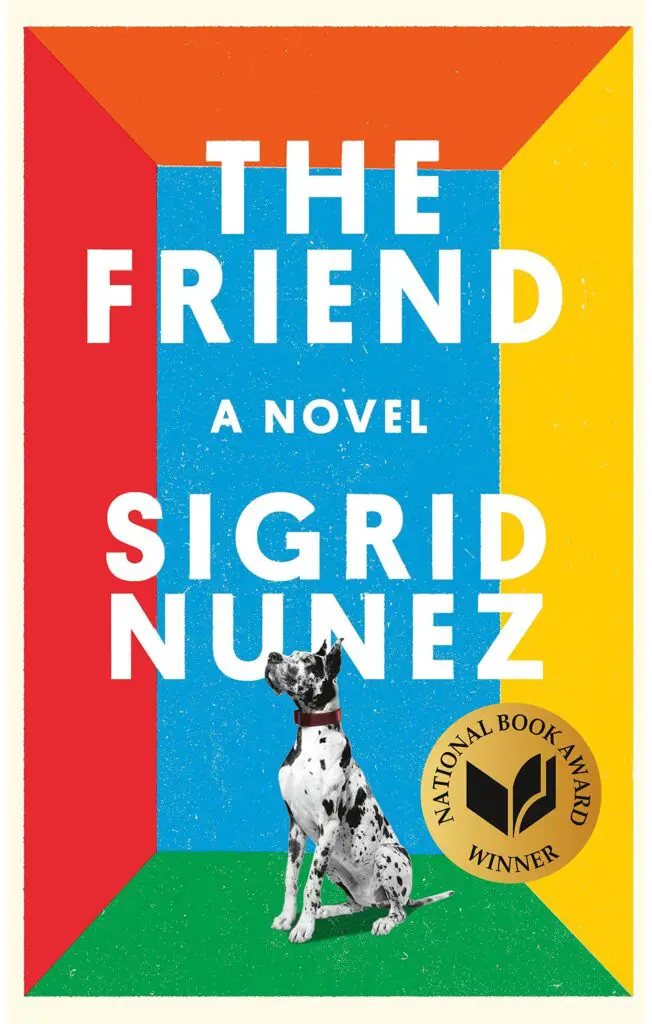 Still, it wasn't hard to come up with a Top Ten list of books of 2018 that, while not always the most noteworthy in a literary sense, had unique and wonderful aspects that I truly enjoyed – so this is truly a personal, subjective list. Okay, so a couple of them technically came out at the end of 2017, but I didn't read them until 2018 – that counts, doesn't it?
So here are what I consider my Top Ten Reads of 2018. And yes, I did rank them. Because I could. Please enjoy – and Happy Reading in 2019!
#10 – Iron Gold by Pierce Brown
Anyone who read the first three books of Pierce Brown's Red Rising series knows what an incredibly layered environment he has envisioned: interplanetary travel, classic mythology, brutal survival skills and social stratification with its accompanying order and unrest. The fourth volume of a five book series continues the story of Darrow ("The Reaper"), a compelling hero/anti-hero, picking up where the last book, Morning Star, left off. In fact, my only real beef with this book is that there was very little explication to link this book to the earlier ones, despite there being a two year gap between publications; I found myself at times lost trying to place all the returning characters and their conflicts. But Darrow remains a very captivating character, and his journey continues to be truly complex, and at times, heartbreaking.
#9 – Mecha Samurai Empire by Peter Tieryas
My "fluff that isn't really fluff" choice comes from a talented young novelist who, as with his prior book, United States of Japan, has envisioned a future where America and the Allies lost WWII to the Germans and the Japanese, where large mechanical robots police the redrawn countries – and young Californian Makoto Fujimoto just wants to get into the prestigious mecha pilot training program at Berkeley Military Academy. Well, and play video games. Without studying or working too hard. As expected, life doesn't go as planned for "Mac", but neither he – nor the reader – realizes just how off the rails his life is going to go. Surprisingly deep for being, yes, a bit of fluff, this is a great read that will actually have you wondering – and questioning – "what if?"
#8 – Circe by Madeline Miller
Daughter of Helios, god of the sun and one of the mightiest of the Titans, Circe is neither beautiful nor cunning, with no real discernible powers to garner friends or ward off enemies. When her powers finally do manifest, they are considered abhorrent, and dangerous – as is her penchant for befriending mortals. Banished by her father, she refuses to languish, instead spending centuries to learn and sharpen her skills in isolation, until the inevitable point where she must battle the worlds of both men and gods to protect that which she has come to love. Beautifully written, with a heroine both naive and powerful, this New York Times Bestseller is well worth the read.
#7 – Before Mars by Emma Newman
Another strong female lead is found in Emma Newman's newest book taking place in her Planetfall universe, and like the other books in the "series" (Planetfall and After Atlas), it references but does not rely on the others. In this book we have Anna, the newest addition to the small colony on Mars. Anna is a geologist and an artist in a place that does not really need either, and even as she arrives she finds a mysterious note with a dire warning – that appears to have been written by Anna herself. Conspiracy? Madness? Some other unknown? It's a very interesting take on the idea of colonizing Mars, heightened by Anna's struggles with her somewhat ambivalent feelings towards the husband and daughter left behind on Earth. I struggled a bit on the dearth of dialog through much of the narrative, but it truly is a very gripping and fascinating book.
#6 – Starless by Jacqueline Carey
Jacqueline Carey is the queen of taking what often is viewed as abhorrent and making it intrinsically beautiful (or vice versa), whether it be sexual fetishes expressed as the religious mantra of "love as thou wilt" as in her magnificent Kushiel Universe series, the cold and brutal beauty of the elvish race that is so disturbing in her Sundering duology, or her sensitive and lovely take on Shakespeare's tale within a tale in Miranda and Caliban. In this standalone novel, young Khai was born and trained as a warrior with a single path to follow – to become the protector of Princess Zariya of the Court of the Blessed Sun. Yet when is life, even one laid out so plainly, allowed to unfold so simply? This epic fantasy touches all the bases, with Ms. Carey's exquisite command of the lush and sensual, but which also uniquely addresses our modern grappling with the struggle/acceptance of gender fluidity.
#5 – Provenance by Ann Leckie (2017)
Another book set within a precedential world, that of Ann Leckie's mega-award winning Imperial Radch trilogy, Provenance continues the matter-of-fact acceptance of femininity as the default position along with aspects of gender ambiguity, folded into a murder mystery that involves cultural boundaries, stolen artifacts, family dynamics – and aliens. While Ingray, the charming heroine of this novel, may not have the powerful presence of Breq (from the earlier trilogy), and while this book is a far less weighty than the others, it is still an engaging tale that requires you to challenge your own assumptions – without beating you up about them!
#4 – Persepolis Rising by James S. A. Corey (2017)
While still my most treasured read of 2018, I put Persepolis Rising a bit lower on the list, merely because it is book #7 in James S. A. Corey's nine volume epic space opera, The Expanse, and if you have not read the preceding books (which you absolutely, definitely should!), you will not only be lost, but will miss out on the amazing build of characters and environment that, in my opinion, is simply the best science fiction of all time. In Persepolis Rising, James Holden and the crew of the Rocinante – now older and bit less inclined to recklessness – find themselves yet again pulled into the political conflict between Mars, Earth and the Belt, even as exploration and colonization beyond the alien ring allows for unlimited and chaotic opportunity. This book actually feels a bit like a set up for the next one (or perhaps the final two) with a cliffhanger at the end rather than a sense of "more to follow", but that's absolutely fine with me!
#3 – Lethal White by Robert Galbraith
The fourth book in the Cormoran Strike detective novels penned by literary luminary J. K. Rowling under a pen name, Lethal White is the most complex and detailed volume to date (and, according to Ms. Rowling herself, the one she took the most enjoyment in writing) – and it's perhaps the best one so far. It's not just the compelling dramatic line – the unspooling of graft and murder within the halls of government – it takes the two already well defined lead characters (Detective Strike and his office assistant-turned partner Robin Ellacott) and pulls us into the private turmoil of their separate lives. While this novel can be read as a standalone, it's the series long development of these characters that truly makes the story exemplary, and not to be missed.
#2 – The City of Lost Fortunes by Bryan Camp
This is a novel that could only take place in New Orleans. The gods and monsters (oftentimes both) that casually populate this book capture the spirit and legend of New Orleans, transcending mere atmosphere to become its own dynamic, motivating character – indeed, the city of lost fortunes. The storyline follows street magician Jude Dubuisson, whose particular talent is finding lost things – a talent not based on misdirection, but in true magic (bequeathed to him by a father who was … more than human, making Jude a semi-deity). Pulled out of hiding following the chaos that was Katrina by a cryptic message from a castoff partner, Jude finds himself on a path that leads to the death of a god and a high stakes game that could not only take from him everything he loves, but the very city at the center of his world. An amazing novel from a very promising new talent.
#1 – The Friend by Sigrid Nunez
Hands down, this was my favorite book of 2018. Winner of the National Book Award for Fiction, this memoir-esque novel follows a middle-aged, semi-successful New York writer as she struggles with the sudden loss of her decades long best friend, who has committed suicide. This friend – also a writer, and the author's mentor – left no note, but did leave behind a dog; and not just a dog, but a huge Great Dane named Apollo, who had himself been abandoned. Rather than allow the dog to be put in a shelter, the author takes him in, even though she lives in a small apartment that doesn't allow pets, and doesn't exactly consider herself a "dog person". The book muses, in small, intelligent passages, on grief, memory, writing, sacrifice and love, with intelligence, humor and a sensitivity that is both touching and so very gracefully human.
So there you have it! My Top Ten Reads of 2018. And I'm already chomping at the bit to see what's in store for 2019!
—Sharon Browning