LitStack's 2 A Day Giveaway: Blood of Adoria: Guardians of Legend, Book 2 by J.S. Chancellor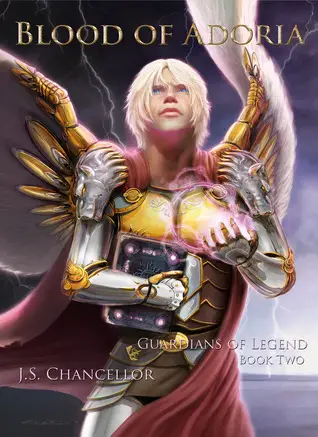 Garren, once the High Lord of the Laionai, now fights alongside Adorian leader Michael as they return to Eidolon in the hopes of saving the human Sara from a life of slavery, and the Ereubinian boy Micah from a sure execution. Back in Adoria, the mysteries surrounding the connection between Ariana and Garren deepen as her powers grow. As that strength is forged, a past will be unveiled that calls into question everything she has come to believe since the discovery of her lineage. A rescue is underway. A war is brewing. Hope and despair rest in equal measure on the horizon. Who will prove stronger-those who embody light or those who enlist the darkness?
This giveaway is now closed. Congratulations to our winner.