Litstack Recs: Speedbumps: Flooring It Through Hollywood & American Born Chinese
Speedbumps: Flooring It Through Hollywood, by Teri Garr
Each year, the Academy Awards always generates memorable images, and this year was no exception. There was Billy Porter on the red carpet in his spectacular tuxedo gown, Regina King's moving acceptance speech for Best Supporting Actress, and Lady Gaga and Bradley Cooper's fascinating performance of "Shallow." Yet the image that perhaps had the most surprising effect was taken at the annual Vanity Fair after-party, one of the yearly #VFOscars studio portraits—the actress Selma Blair in a powerful pose, diaphanous gown blowing behind her, one hand resting on the cane that has used since her diagnosis of multiple sclerosis, MS, in October, 2018. For many, Blair's decision to step out on the red carpet was an inspiring and powerful one, an affirmation that power and beauty are not exclusive to the able-bodied.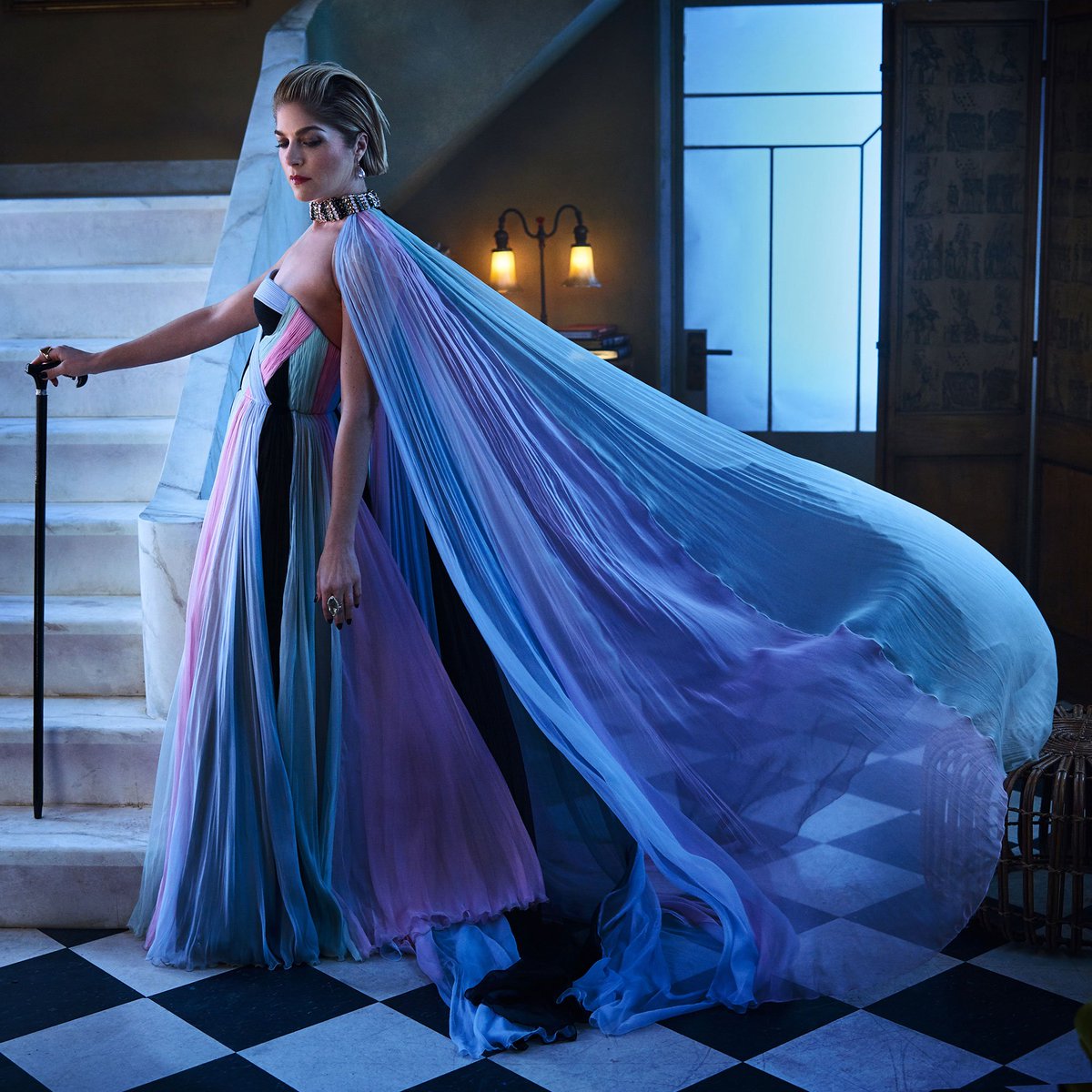 Seeing Blair's photograph, I thought of Teri Garr, the iconic actress whose characters in Tootsie, Close Encounters of the Third Kind, and Young Frankenstein are now considered virtuoso performances. In Garr's 2005 memoir, Speedbumps: Flooring it Through Hollywood, she relates the backstory of her many roles, her meticulous character studies, and her takes on life, art, and of course, the actor's life. But Garr had a deeper aim for her memoir, as way to relate the account of her protracted health issues. Unexplained symptoms emerged in the early 1980s and went undiagnosed until 1999, when she learned she had MS. Like Selma Blair, Garr is candid about what it is to live with a progressive disease—though when revealing her MS on Larry King Live in 2002, her positive attitude left King bewildered: "He kept probing, and I kept saying I was fine. I know that isn't provocative, but it's the truth." In recounting these challenges in Speedbumps, Garr retains her trademark wit, quipping that she initially hoped to title the book Does This Wheelchair Make Me Look Fat? (the publisher nixed it). Her struggles with her health, along with her career and her romances, are told with the same mix of frankness and comedic style. Case in point, Chapter One is titled, "Hollywood: This Mess is a Place."
At the center of Garr's story is the long, often uncertain path to a diagnosis and the challenges it posed to her as an actress and mother (Garr adopted her daughter, Molly, in 2001). After multiple misdiagnoses and false positives (MS can go into remission and becomes nearly undetectable), Garr underwent treatment beginning in 2002. By then, at age fifty-six, there were few parts in the offing, and rather than fret over her "fragile career," she dedicated her efforts to helping others with MS.
Garr's memoir is a fascinating read, not only in its account of an actor's life, but as a woman working in a field shaped by a male-centered esthetic. During her long career, she was outspoken about the inequities women face in Hollywood. This runs thread runs alongside the central conflict of career-versus-health and suggests another side to that outspoken, off-kilter girl-next-door. Or as Garr puts it, "The wife of the man something happens to."
Selma Blair has similar thoughts about the inequities Hollywood can inflict, especially around disability. Of her views, Harper's Bazaar recently wrote, "Importantly, Blair wants to end the unease anyone feels using mobility aids, or the prejudice that might result when interacting with a person using one. 'You want to still be part of the living, not a shuffling person people get out of the way for because they're queasy,' she explains. 'A cane, I think, can be a great fashion accessory.'"
—Lauren Alwan