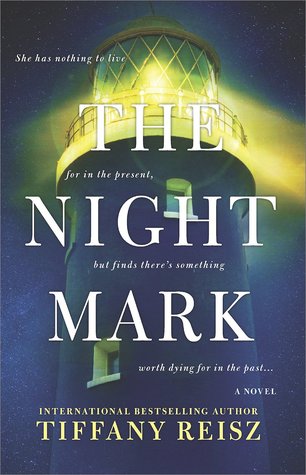 The Night Mark
Tiffany Reisz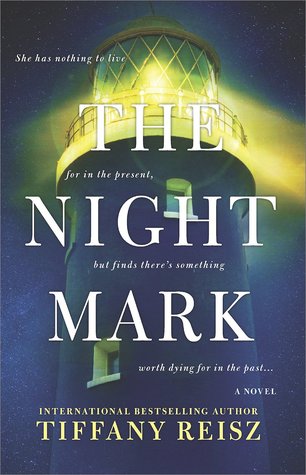 MIRA
Publication Date: 3/28/74

She has nothing to live for in the present, but finds there's something worth dying for in the past…
From Tiffany Reisz, the international bestselling storyteller behind The Bourbon Thief and The Original Sinners series, comes an enthralling new novel about a woman swept away by the tides who awakens to find herself in 1921, reunited with the husband she's been mourning for four years. Fans of Kate Morton and Diana Gabaldon will fall in love with the mystery, romance and beauty of an isolated South Carolina lighthouse, where a power greater than love works its magic.
buy nizoral online https://buybloinfo.com/nizoral.html no prescription
REVIEW
Love is eternal. It's an old cliche that many a poet hopes readers still believe in. There is hope in that old adage, one that can be felt, one that is perfected in Tiffany Reisz's latest standalone novel, The Night Mark.
We've come to expect a great deal from Reisz and the stories she pens that straddle the line between the literary and the highly sensual. The Night Mark does not disappoint and is yet another remarkable book that fits snugly into Reisz's professional canon.
With the same stunning, sweeping romance we've read in The Bourbon Thief and the Original Sinners stories, the tale that unfolds in The Night Mark is nothing short of breathtaking.
Faye is dealing with loss. After the sudden death of her beloved husband, Will, she accepts the offer of her husband's best friend to marry, believing that he will be the surrogate father to her unborn child and somewhat of a replacement partner for the one that has been cruelly taken from her. But years pass and the marriage of pity becomes smothering; it's a situation Faye can no longer stomach and so she packs her things and takes up a friend's offer to photograph lighthouses for a fundraising calendar sponsored by the Ladies of the Lowcountry Preservation Society.
buy nolvadex online https://buybloinfo.com/nolvadex.html no prescription
It's the first step Faye takes in releasing her grief. But it is not the smooth process she believes it will be.
But she understood the temptation to live in the past better than anyone. When people lost hope, they looked in the last place they remembered having it, and it was in the past.
In fact, in her grief and the longing to let it go, Faye discovers that her fate lies in the arms of a man long dead–a man who it the doppelganger of her dead husband Will.
What transpires from there is nothing less than an epic story about a love that death cannot destroy. It's also a story about a woman learning to live again, learning that in living and loving, we sometimes must be willing to relinquish a large part of ourselves. It's a gamble, this whole sacrificial living thing, but it's something that is worth all the pain, all the struggle. It's something that Reisz expresses in the depth of Faye's character and a plot interwoven with intrigue and mystery that will astound readers when they finally come to the truth.
buy motrin online https://buybloinfo.com/motrin.html no prescription
There is a mission to Reisz's writing. I get the sense from her work that fiction must dance right along with logic and reality and that love, all aspects, all kinds, really does make life, and a damn fine story, all the more enjoyable.
If you love romantic time travel and stories about eternal, never-quieting love, then you must absolutely pick up The Night Mark.
Highly recommended.