Update: 'Acts of Whimsy' Fundraiser Benefiting Jay Lake
With nearly an entire month to go, The The Acts of Whimsy kickstarter, benefiting beloved SciFi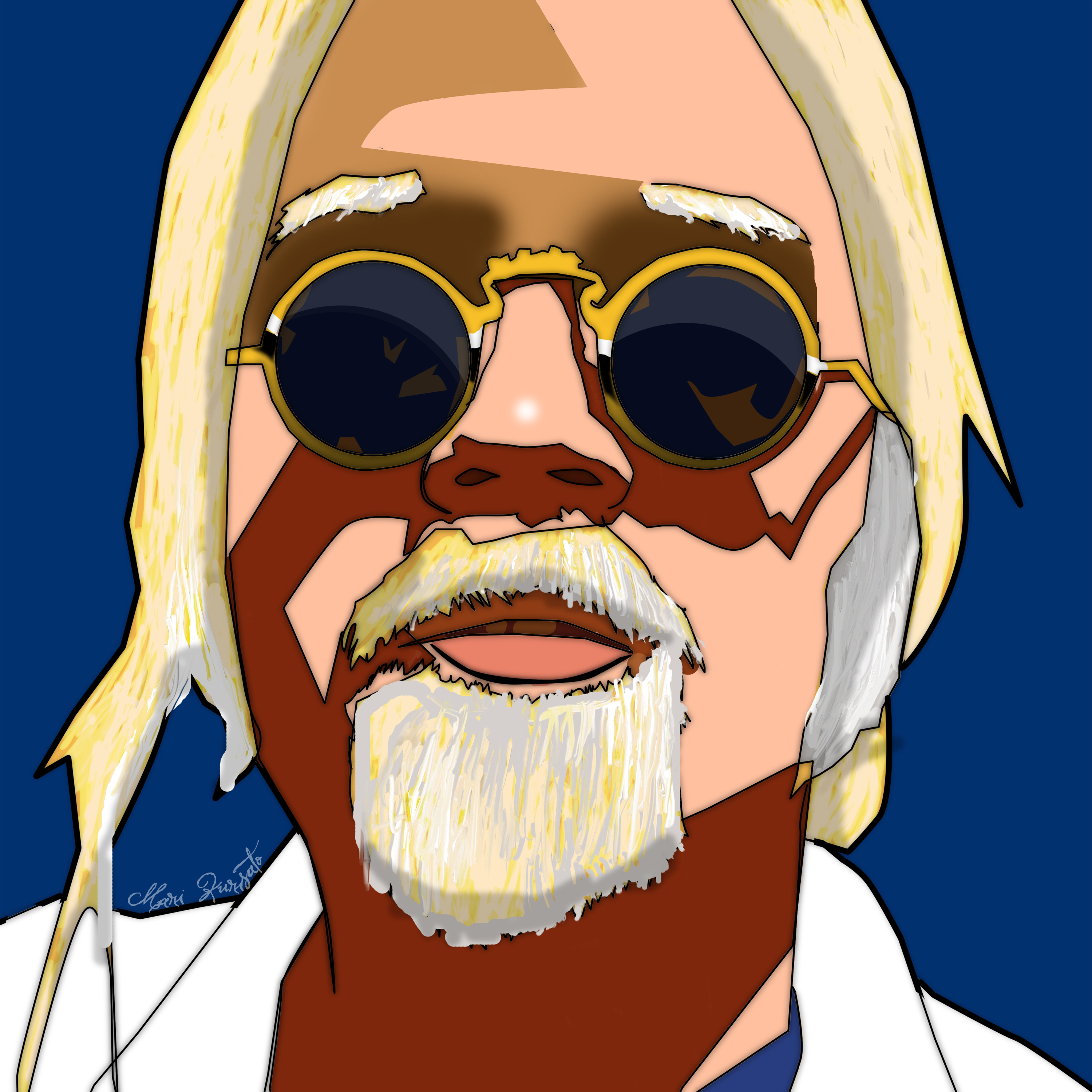 writer Jay Lake as he battles colon cancer, has not only surpassed its initial goal of $20,000, but has now seen that goal doubled.
As we told you last week, many of his friends founded the The Acts of Whimsy kickstarter, to help contribute to genome sequencing which "can be used to compare the entire gene sequence of a cancer cell to the sequence of a normal cell. It's a more thorough genetic analysis than those available in leading cancer centers, and there's some precedent for it as a lifesaving diagnostic test."
The initial $20,000 goal was reach well within the first 12 hours and now totals $40,555 as of this writing. Any remaining funds will provide Jay "a much-needed leave of absence for Jay, who has worked steadily through all of his treatment, so that his body has the best possible chance of recovery, and so that he can spend time with his family."
A slight delay occurred Friday when PayPal, purportedly fearing that the $50,000 raised in two separate fundraisers by Friday was evidence of merchant fraud, froze his account. After inquiries with the company, it was discovered that no one would be able to unfreeze the account until Monday. Not to let this stand, many of Jay's friends and fans took to Twitter and various other social networking sites and bombarded PayPal's account, (and those of their management), to demand that the issue be resolved immediately. By late Friday evening workers from the company contacted Jay, his account had been unfrozen and they issued a public apology.
The fundraising continues on both the Acts of Whimsy and the Lakeside kickstarters. As promised, many of the "acts of whimsy" have been unlocked and include:
$2000 — The Juvenalienation: NYT Bestselling author Tobias S. Buckellwill crack open a locked box containing his oldest, complete first short story, typed out on cracked, yellowing paper and hidden away in shame lo these many years. Written when he was fourteen, it is full of embarrassingly awkward writing that he will turn into an eBook as a reward for anyone who donates. GOAL UNLOCKED!  Read Toby's first story.
$4000 — Hugo Award-winning author and voice actor Mary Robinette Kowal will read selections of beloved classics as phone sex. GOAL UNLOCKED! Watch the video of Mary reading.
$6000 — Hugo-award winner Jim C. Hineswill read excerpts from his very first completed story, which was a 50,000 word novel about his Dungeons & Dragons character, a purple-clad elf named Nakor. (That's right, his D&D character was blatantly ripped off from Raymond Feist's work.) But that's not all! He'll do the reading in costume, dressed as Nakor, and will post the video for all to see and mock! GOAL UNLOCKED! Watch the video!
$7000  — Best-selling authors Scott Lynch & Elizabeth Bearwill perform a sock puppet show of one of Jay Lake's short stories. gOAL UNLOCKED! Sock puppets video.
$9000 — Hugo-award winner, writer for Doctor Who and novelist Paul Cornellwill try to sing Kate Bush's "Wuthering Heights" Watch the video.
$10,000 — Best-selling author Cherie Priest will present a steampunk/goth fashion show for pets with the able assistance of her cat Spain and her dog Greyson. GOAL UNLOCKED! Link to steampunk pet fashion expo.
$15,000 — NY Times Best-selling author and Hugo award winner John Scalziwill sing a lost Bob Dylan song, in the style of Bob Dylan. GOAL UNLOCKED! Link to serious work of Dylanology.
$17,500 —  NY Times Best-selling author Patrick Rothfuss will unleash a "terrible surprise." GOAL UNLOCKED!  The terrible surprise is an excerpt from Pat's high school novel,which includes a barbarian, a dwarf, and a Cat-Man samurai.
Stretch goals have been added so be sure to head over to the Acts of Whimsy fundraiser to donate.